In 2021, we undertook a full greenhouse gas (Ghg) emission inventory for all Hachette UK operations, including those in our overseas territories, and covering our supply chain impact. Following this assessment, we signed up to the global Science Based Targets initiative, committing to reach net zero carbon emissions by as close to 2030 as possible, and by 2050 at the latest.
Read our Sustainable sourcing policy
Hachette UK Distribution is playing its part in helping Hachette UK achieve the SBTi as follows –
Reducing energy usage
---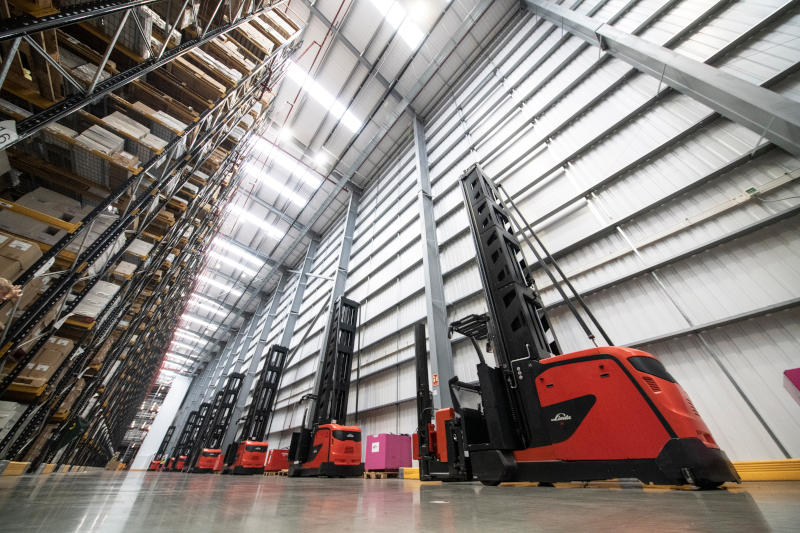 What we have done at HHC:
Our building has an 'A' energy rating – the highest level of energy efficiency – and to achieve an 'A' result, the building must get an assessment score in the range of 0–25, where a 0 is defined as the performance of a building that has zero net annual CO₂ emissions
HHC has PIR LED lighting
We have a heat exchange system used within air handling units
All warehouse equipment charges during off peak hours
There is a sleep mode for all conveyors and spirals when not in use
The shuttle system and conveyors recover kinetic energy (up to 17 per cent) on braking
What we have done at our secondary warehouse, 130 Milton Park:
130 Milton Park has a 'D' energy rating. We have recently installed PIR LED lighting to reduce energy usage.
Installed electric charging points
Replaced gas and diesel forklift trucks with electric trucks
What we will do at 130 Milton Park:
EPC plus assessment of the sites to be carried out in 2023
---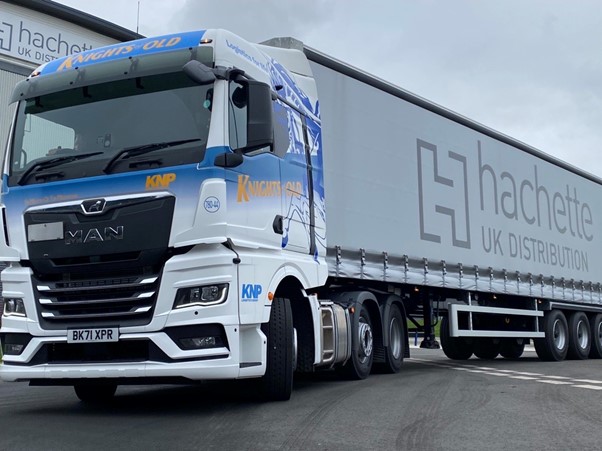 What we have done:
We are encouraging all suppliers to commit themselves to the SBTi methodology.
DPD is our main parcel carrier and has published the following commitment:

We commit to ensure that every parcel we deliver is carbon neutral at no extra cost to our customers. We do this by measuring our emissions, striving to reduce them and offsetting any remaining emissions.

KNP is our main pallet carrier and has published the following statement:

We will prevent pollution through carbon emissions reduction initiatives, fuel usage reductions, energy usage reductions and improvements in energy efficiency.

We have implemented a cut-down solution for cartons of books so that we do not ship partially filled boxes.
We have order processing systems that allow local printing and global routing of orders according to publishers' wishes.
We have double-decker DPD trailers to reduce overall road miles.
What we will do:
All new fleet vehicles owned and managed by HUKD will be the most environmentally friendly option available on the market to maintain the delivery services we provide (fully electric or hybrid models).
We will work with customers and suppliers to help them optimise their routing.
We will implement red box/green box to allow customers to pulp at source according to publishers' wishes.
We are moving to double-decker DPD trailers to reduce overall road miles.
---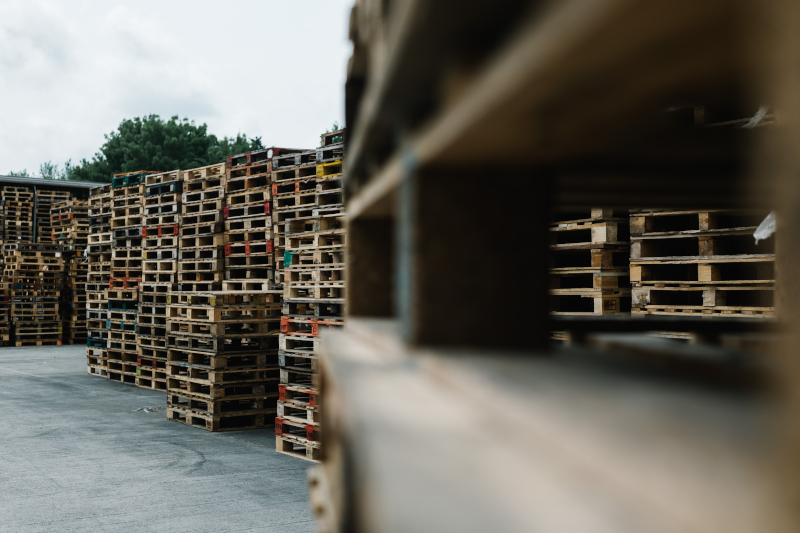 What we have done:
We already use 100 per cent certified renewable supplies via the grid.
Outside of SBTi, HUKD is also committed to reducing physical waste that can cause direct pollution, and to recycle where waste is created.
---
Reducing materials usage
---
What we have done:
We have reduced micron levels in pallet wrap to a minimum level consistent with maintaining quality.
Plastic product and usage
Reduction in microns (MU)
Biodegradable additive added to the plastic
Shrink wrap small despatch carton
Shrink wrap large despatch carton
White pallet wrap
300mm heat sealed shrink film (VAS)
We do not use air bags for void fill in cartons.
What we will do:
Eliminate usage by finding biodegradable alternatives
---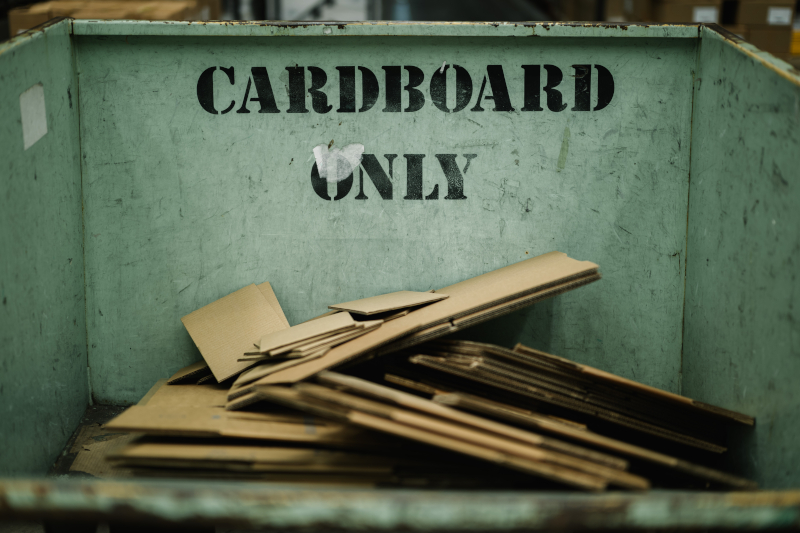 What we have done:
We use recirculating totes for deliveries to a number of large customers
HUKD is FSC accredited in conjunction with HUK
Our cardboard suppliers are FSC accredited (LIL packaging and VPK)
What we will do:
Expand our use of reusable totes for delivery
Reduce wastage from poor quality by working with suppliers
---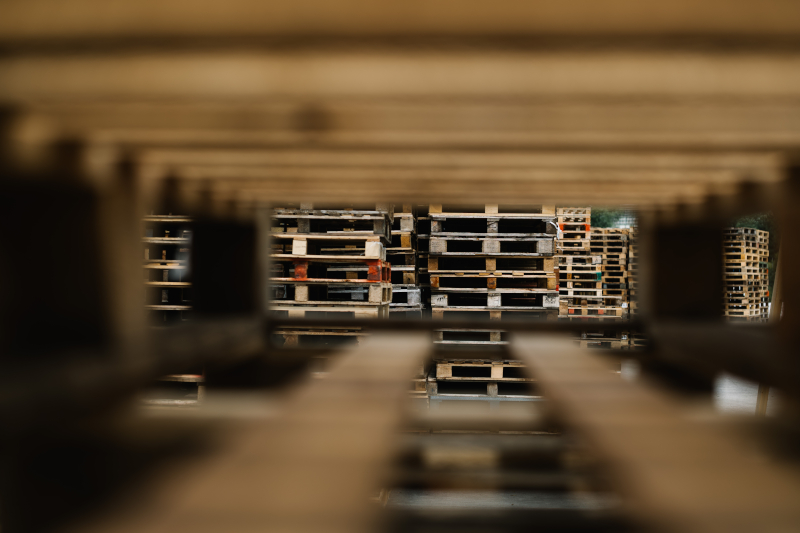 What we have done:
Working with our pallet partner, 75 per cent of all broken pallets are repaired and reused back in the supply chain, and the remaining 25 per cent of waste goes through our partner's chipping machine and the material is then put into a biomass boiler that provides the fuel to heat the factory and kiln to heat-treat wooden products for export shipments.
What we will do:
Working with our pallet partner, find a consistent method of reusing or recycling wooden pallet toppers that arrive on inbound shipments.
---
Recycling
What we have done:
98.3 per cent of waste is recycled from our sites and 1.7 per cent sent for incineration.
Zero to landfill from all our sites.
All waste is sorted and categorised on site.
All waste streams are collected and recycled or disposed of considerately by DS Smith, an international market leader in recycling and waste management.